Playing the waiting game: What you can do if you're waiting on admission decisions, or weighing several offers
January 29th, 2015 by
admin.capstone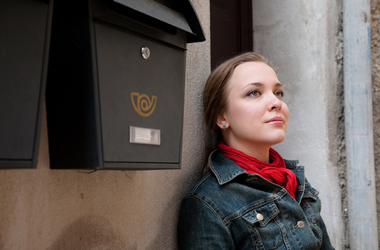 For many high school seniors, it's all over but the waiting.
Though a few students may be finishing their college applications before final deadlines (Feb. 1 is the cutoff for the majority of schools), most seniors by now have applied to all of their top choices. Now it's time to sit back and watch the responses roll in.
But for many of these students, it's not as simple as just waiting for a yes or no. Because the average student now applies to up to nine schools, it's common to be accepted by several schools that seem like a good fit. Since schools typically do not require students to accept admission offers until May 1, I've seen students agonize for weeks or months over which offer to accept.
So, if you're lucky enough to be offered admission to more than one of your top choices, and you're not absolutely certain which to accept, here's how to make the decision a little easier.
Narrow down choices to your top two or three. Even if you applied to 10 schools, you know which ones you're really set on. As acceptances come in sort them into the Yes, No, or Maybe pile. To do this, focus on the basics. For instance: Does it offer the "best fit" major or pre-professional program you want? Is it near – or far enough away from – your hometown? Could you really see yourself attending the school?
Revisit your top choices, if feasible. If you're torn between a couple of schools, plan a quick trip to any that are within a reasonable distance. While there, make sure you see anything you might have missed on earlier visits, such as student housing. Spend time in the academic department you're interested in and maybe even sit-in on a class. Try to attend a sporting or arts event to get a feel for campus life.
Strategically weigh the pros and cons. Still stuck? Sit down with a pen and paper – or open up a spreadsheet on your laptop – and create a pro and con list for each college. Sometimes, seeing each contender's strong and weak points in black-and-white will make the choice crystal-clear.
Compare the financial aid packages you've been offered. Choosing a school that you and your family can afford is a big factor for most students, so it's important to dig into the financial aid packages each school has offered, to get an idea of what your education is really going to cost.
What complicates matters is the fact that you may not know yet what type of scholarship offers you will receive until later in the spring. Students may strongly prefer School A, but suspect that School B is going to offer more in the way of scholarships, maybe even a full ride.
For many families, that would be the deciding factor. But if finances are not the deciding factor for your family, you may wish to consider whether you'd still choose School B if you did NOT get that full scholarship. If the answer is no, your decision may be easier to make.